hiya its my birthday shortly ..wahooo!! so this month I have decided to make all my special edition scrap kits ( the ones you pay for ) £1.00 !!!!
how cool is that!!!...I am also including the one I finished today..I called it
BEE-UTIFUL because of the adorable little bee's in this kit..I just think they are the cutest!! and I am loving the summery colours too....the ink is still dry on this one so mind your fingers..lol
16 PAPERS 800X800 PIXELS
26 RIBBON'S AND BOW'S
6 BEE'S
+ 3 BEE'S with flight trails and word art
+ 30 other elements
not all shown in preview.
here is a preview..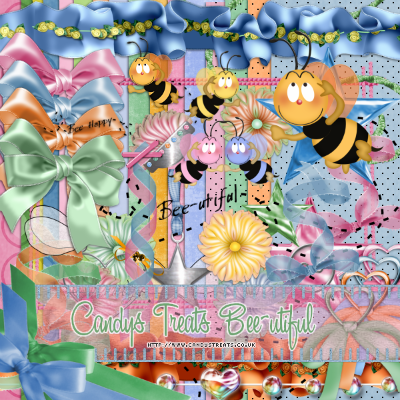 check out my kits for sale
HERE