Can I start by saying a hugs thank you to the people that took the time out to email me this past week, or leave a note/comment...hugs to you xxxx
on a different note, I am always happy to see your results from what you make with my kits....and some just blow me away! so i have added a slideshow of tags that either I have made of that others have sent me that they have made....
this week Harley sent me 2 awesome tags made with my kits, she has also written a tut for each one...I think you will agree that they are fabarooney!!
check out her tutorial site
HERE
Harley's Crime scene tutorial
Harley's Heartbreakers tutorial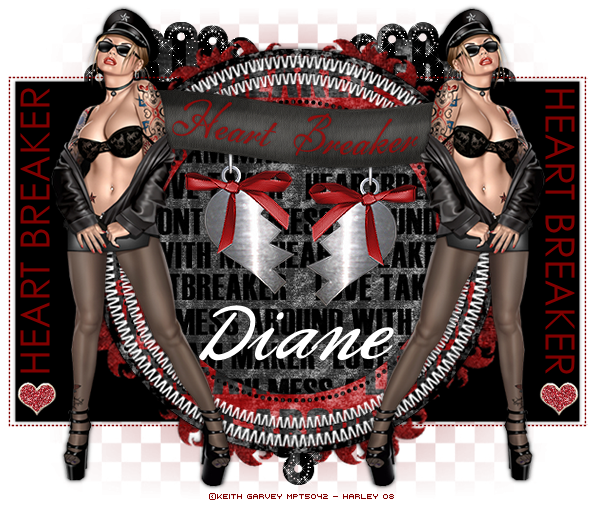 till next time...
Diane x