helllooo again blog readers....
Tantrums is now open...yay!!!.
in preparation I have been working on another little Freebie to add to my Fright Night collection.
preview below you were only able to downoad it from taggers Scraps originally ..but now also available from my 4shared
HERE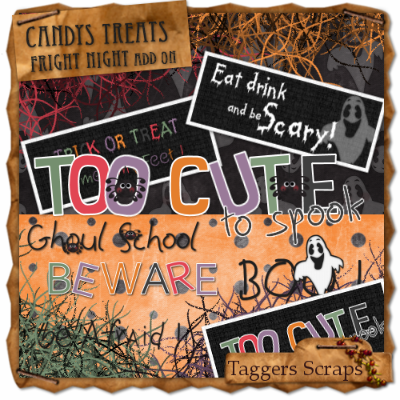 it includes :
1 Ghostie paper
7 word art
6 Fuzzy Fibre Messes
4 Signs
i hope you like them, and you get as much fun playing with it as i had making them .
till next time
Diane x