dont forget at Taggers Scraps this weekend everything is 50% off!!!
I hope you have a good one whatever you are doing...we have another Halloween party to take the kids to later on today.... my kids have a better social life than me!
whats with that???? lol
Brrrrrrrr its cold outside..i am sitting here in my scarf!
well probably not compared to some places but for me its cold lol...
i have another little treat for ya..its an cold snowy font...hope you find a use for it...font is about 250 pixels high....hugs Diane x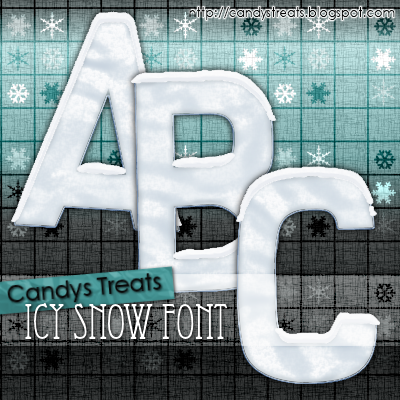 DOWNLOAD IT
HERE