hello blog readers, I hope you are having a great week....
its gone by real quick this past week or so, hubby and girls have had the lurgies all week with one thing or another so i have been playing nurse maid...lol, but it seems they are on the mend now...yay!
but i did manage to finish a kit, called Hearts and Flowers and thought I would offer it as a freebie for a limited time. to say thank you to all the people that have emailed or left me comments of support
after 24 hours it will be available from STARGAZERS
HERE
for $3.00
this kit includes:
26 papers
22 Frames!
over 85 elements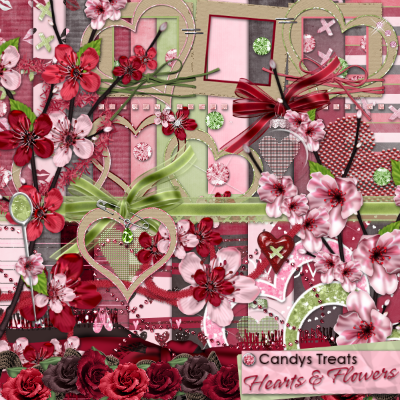 this is no longer available as a freebie, as the 24 hours is up...
it is now only available from my site
HERE
for £1.50
it only takes a few seconds and this kit took 3 weeks on and off to make.