I made this kit to use for an actual scrapbook page me and my daughter want to do from our visit to see Wicked The Musical, but thought that others might find it useful for their pages?
hers is a preview.....not all shown....
I have made 2 versions, full size suitable for printing and tagger size which is not really suitable for printing...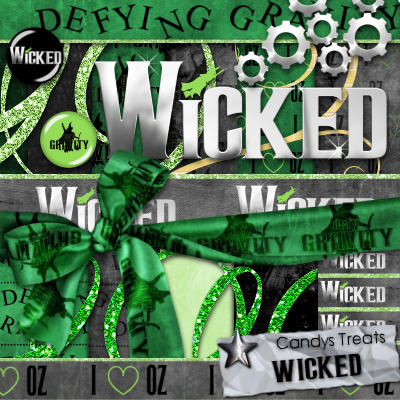 make sure you download the correct size for you...