Hiya everyone,
hope you are having a great week, its a busy one for me with the kids off school but i have found time to play in psp, even made a couple of tags!!! shock!! lol..i know its been a while.
anyway whilst faffing, I did make some new masks to play with, all made by me from scratch. using various shapes and filters.
have included an old one of mine from an old tut too...
here is a preview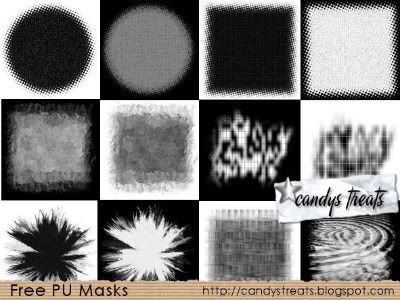 I hope you find them useful...
till next time diane x