when previewing I offered a chance to win my newest kit, Snow is falling
thank you for all the lovely comment's...I am pleased to say we have a winner!
PsP Yolanda
to make it as fair as possile I used a random number generator to pick a winner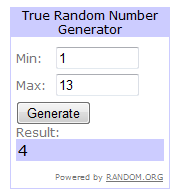 so Yolanda you have email!!!
for those that didnt win you can pick up Snow is Falling from my stores,
till next time Diane x