I got a shock this morning, as Photobucket sent me an email to say that I had exceeded my bandwidth! they say i have had 192090 hits this month???.I checked my stats and thats what it says... ..but i really dont see how, as i really do not believe i get that many visitors to my blog..if only! lol
so after having to pay for a month's subscription my piccies are back up...yayy!!
but i have some good news too, Tammie from
Addictive Pleasures
sent me a tag with my name on it that she has written a tutorial for...I think its lovely check it out
HERE
preview is larger than 400 pixels wide so you may want to click on the tag to get the full effect....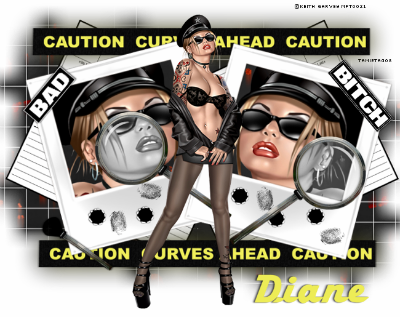 till next time
Diane x