Hello Blog Readers...I Hope everyone had a lovely Valentines Day,
its my
tutorial
site's 3rd anniversary this month...its also my 1st Blog anniversary this month!!! wow that went so fast! so I have decided to do a special offer this week to celebrate...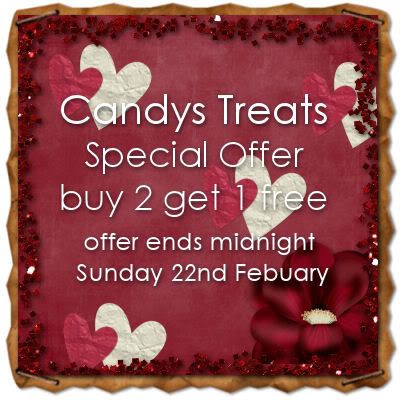 PURCHASE MY KITS
HERE
you purchase 2 kits from me by clicking 'add to cart' button underneath each Kit. Then email me at diane@paulknightonline.co.uk with your choice of free kit.
I will then email you the kits you purchased plus your free kit..easy peasy lemon Squeazy!
You can purchase as many kits as you like, for example, buy 4 kits and you'll get 2 kits free, buy 6 kits you will get 3 free kits etc etc...
YOU WILL GET THE CHEAPEST KIT FREE
but wait there's more...!!
everyone that purchases from my site while this promotion is on, will be automtically entered into a prize draw to win one of my kits (you get to choose the kit)
there will be 5 Lucky Winners.!!!!
and remember you can always Gift them to friends, just purchase the kits as normal, email me with the details of who you would like to gift them to, and I will send them their kit.
till next time
Diane x