I've been challenged by
Gina
and
Jessica
..lol thanks girls this was fun...
These are the challenge instructions:
Go to your photo folder in your computer.
Go to the 6th folder of the photos.
Go to the sixth picture.
Put the picture on your blog and description of it.
Invite six friends to join the challenge.
Link them in your blog and let them know they have been challenged.
ok so here is my photo, its from a trip to Ireland in 2006 i think, my mum lives there so we try and go whenever we can...but its never enough cos we miss her. its my youngest daughter Paige at a local wildlife park feeding a bird...it was a lovely day, we saw loads of animals, my daughter loved the giraffe's we had a lovely picnic..some wonderful memories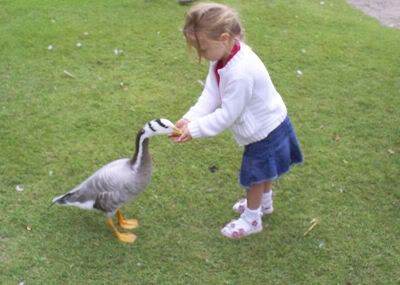 i now challenge...
Pim'p tutorials
Yarrow
Jessica
Twinky
Susie
Misfit Scraps
till next time xxx
Diane