Hey there blogettes!

Thank you to all the taggers that participated it was really fantastic to see all the tags
and for those that took the time to make me one too...I THANK YOU! xoxo
you really gave me a real tough time judging!....but I have had such a blast seeing your creativity!
FIRST PLACE GOES TO VIX
gotta say Vix is soooo talented, this girl couldnt make a bad tag if she tried and I have been a fan of her tagging skills for ever! so I was excited to see her entry and recieve a taggie with my name on too! ;)
here are her entries...using my Shades of grey freebie kit
LOE the creativeness of this one and the very effective use of light added to make the gems sparkle.
simply stunning!

great placement and expert use of multiple frames and elements!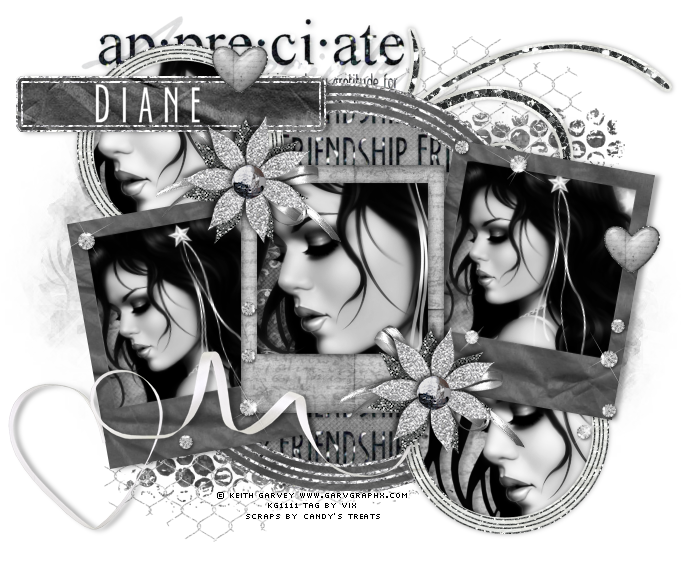 SECOND PLACE GOES TO LESLIE
also using my Shades of grey freebie kit
again great placement and expert use of elements!and love the subtle glitter effect on the name.
gorgeous!
3RD JOINT PLACE GOES TO
Chilly aka Ruth also used my shades of grey kit
really nice use of elements and I like to soft look to this tag....
and Tricia aka Willogem who used my PTU Midnight Blues kit
and last but not least...fantastic use of papers and elements.
All entries can be viewed from my Photobucket account
HERE
First place won 3 kits of choice
Second place 2 kits of choice
3rd place 1 kit of choice...