Festive greetings blogettes...

My bestie and I spent most of yesterday making festive cupcakes for crimbo...
50 cupcakes, 36 cake pops and and some rice crispie treats! gotta say was FUN on an Epic scale!.
here are some piccies of the fruits of our labours....really pleased with the snow cake pops!
dont know if you can see from the piccie but they are covered in white chocolate
then rolled in sweetened coconut and then sprinkled with some edible glitter!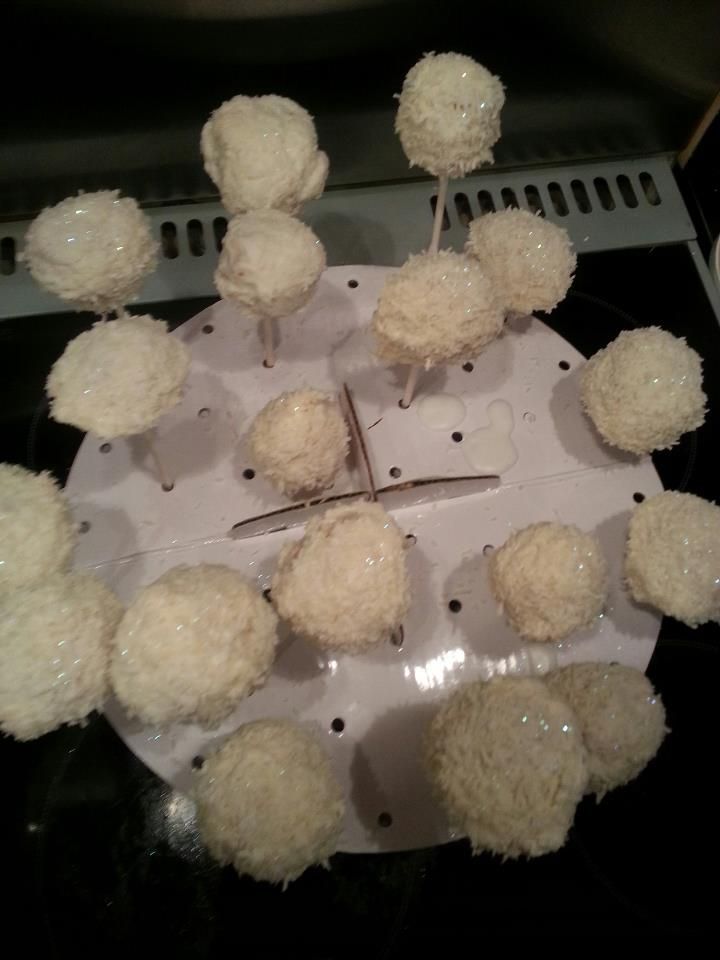 also rather pleased with our Rudolf and Pudding cupcakes...
the rudolf red nose is a malteser rolled in red edible glitter
the antlers I freestyled with some melted chocolate
on some baking sheet and simply left to harden.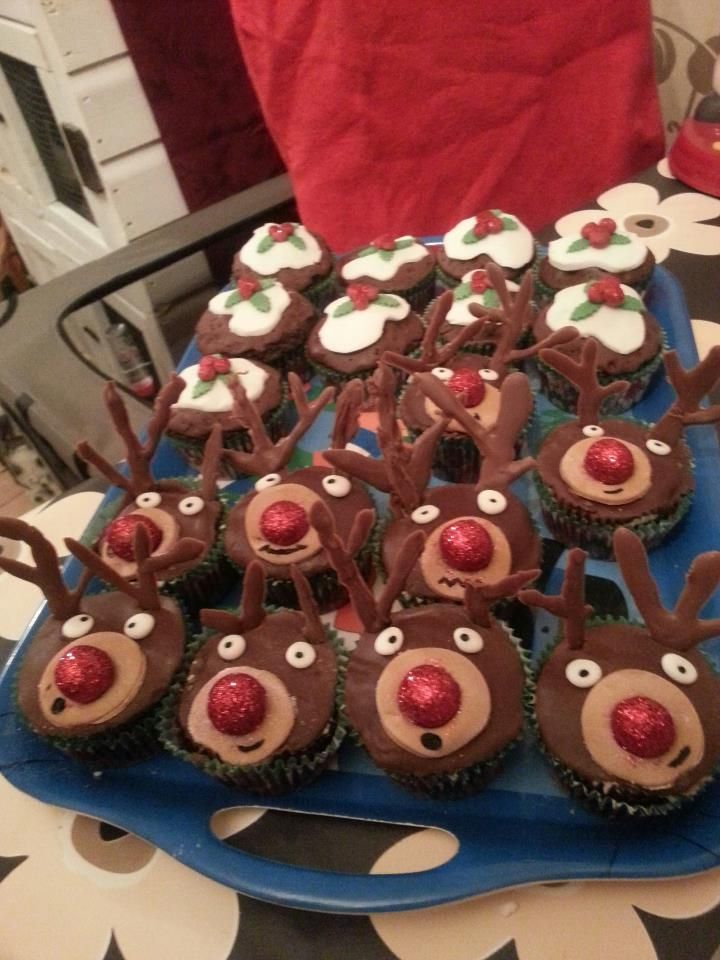 and here are our Santa and snowman faces..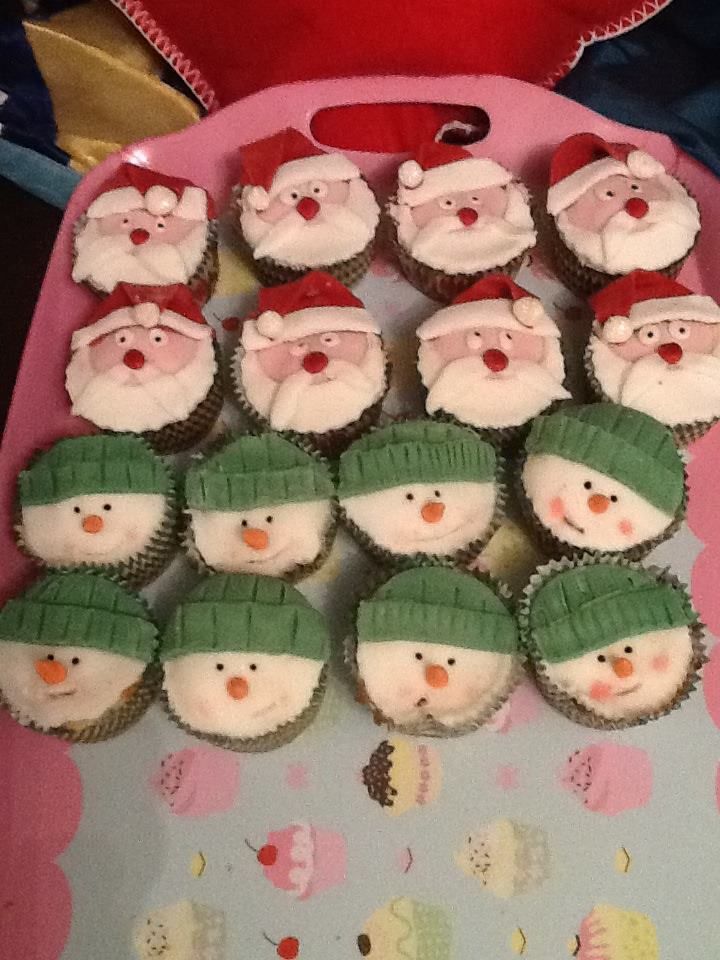 Seasons Greetings x