hi guys and gals....great news for those that like me, love a bargain....
right now untill 31st dec you can buy one kit and get the cheapest one free from my site
HERE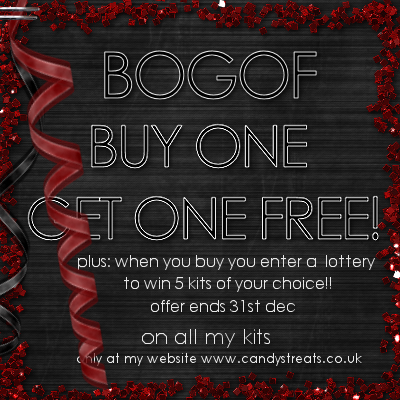 the deal is:
you purchase a kit or kits of your choice by clicking 'add to cart' button underneath each Kit. Then either state your free kit of choice in the comments section at paypal when you make your payment, or email me at diane@paulknightonline.co.uk with your choice of free kit.
I will then email you the kit you purchased and your free kit..easy peasy lemon aqueazy!
You can purchase as many kits as you like, for example, buy 5 kits and you'll get 5 kits free, but wait there's more...!!
everyone that purchases from my site while this promotion is on, will be automtically entered into a prize draw to win 5 of my kits (you get to choose the kits)